Notepad++ for TM1 Rules & TI – Download – Updated!
Updated for PA v 2.0.9. Notepad++ is now up to v 7.9.1 and Planning Analytics is up to v 2.0.9, so we thought it was time to update the Notepad++ TM1 Turbo Integrator and Rules syntax files.
---
How to Install the TM1/Planning Analytics Syntax files for use in Notepad++:
Time needed: 5 minutes
Prepare the .xml

Download the zip file and unzip it to a folder.
Then rename the file so that the extension is .xml

Open Notepad++

Start Notepad++ and open a TI that you have available.

Add the User Defined Language for TM1 into Notepad++

Go to Language, User Defined Language, Define your language.


Import the TM1 Language

Click Import in the User Defined Language dialog and navigate two where you unzipped and renamed the file to have the .xml extension above.
You should get an Import Successful Ok box, so click Ok.

Use the TM1 Language file

To use the add-on, now go to the Language menu and select TM1 in the second section of the list.
---
Below are some screenshots of Cube Rules and TI process in Notepad++ after applying the language markup: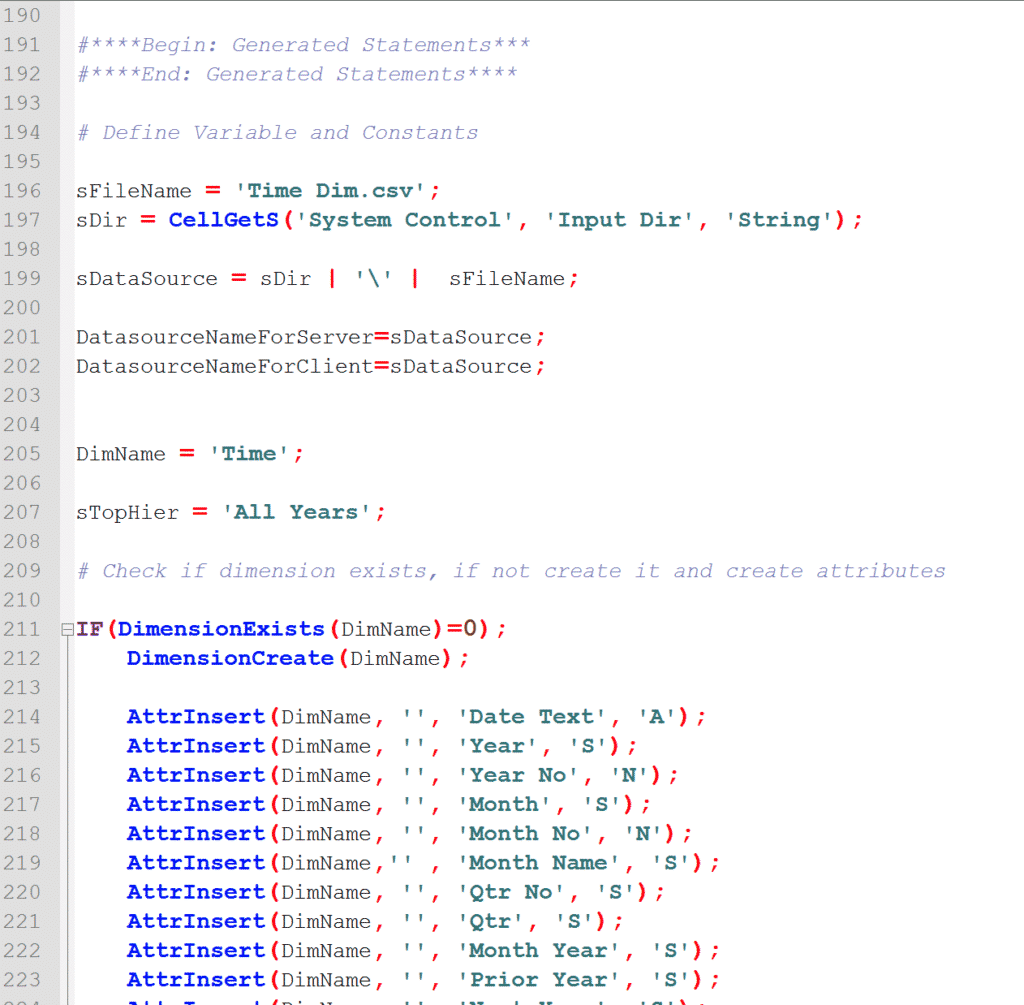 ---
We hope that you find this useful. If you would like assistance developing Turbo Integrator Processes or Cube Rules for your TM1 Solution, the friendly team of Consultants at InfoCube can help. Just pop us your details in the form on this page and we'll get back to you.
---
Exploring TM1 – Contact Us